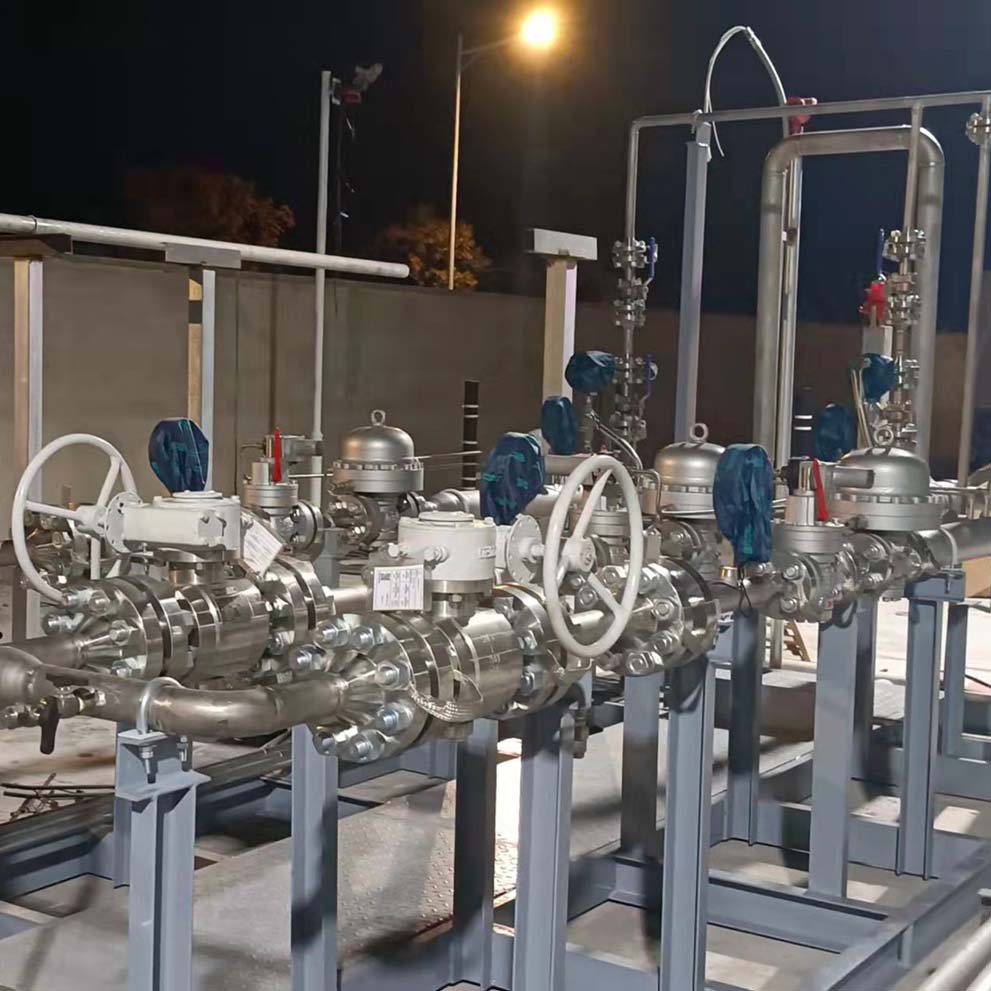 Green Power Plant: another milestone for Pietro Fiorentini Group
07 April 2022 - Solutions
Pietro Fiorentini Group has supplied the pressure reduction and metering station and the blending plant for the first hydrogen-fuelled powerhouse in the whole China: The Green Power Plant in Jingmen, Hubei.
Coordinated by SPIC, State Power Investment Corporation, one of the country's leading power generation companies, the project began in June 2021 on the initiative of the subsidiary China Power Jingmen Green Energy.
The engineering, design and construction of the hydrogen blending plant and the reduction and measurement station were all handled by Shanghai Fiorentini, the joint venture between Pietro Fiorentini and China Aerospace Science and Technology Corporation which counts 500 employees. All the pressure regulators, in their standard version for natural gas, were supplied by the headquarters of Pietro Fiorentini (Vicenza, Italy).
By implementing this project, SPIC aims to show that Green Power Plant can be supplied both with natural gas and with mixtures containing up to 30% hydrogen without altering the standard components currently used in natural gas transmission and distribution networks. This has been demonstrated in December 2021, with a first phase of supplies with mixtures of up to 15%. During the second phase, scheduled for the end of this year, that percentage will be doubled.
This element is destined to play a leading role in facing the planet's energy challenge for a simple reason: when hydrogen is used, it releases water in the form of steam. In the case of Green Power Plant, using a 54-megawatt turbine powered by up to 30% natural gas mixed with hydrogen means reducing carbon dioxide emissions by more than 18,000 tonnes a year. It is the equivalent of reducing pollution from 10,000 cars travelling approximately 20,000 kilometers.
Focus on: Hydrogen-ready solutions by Pietro Fiorentini Group
Pietro Fiorentini Group is collaborating with the main testing centres in Europe to verify the readiness of its products that, especially regarding metering, will play a strategic role in contexts of hydrogen mixing with different gases. To contribute to sustainable growth by ensuring a supply of clean energy for businesses and end users, the Company created an H2 line of products and systems dedicated to its use.
The aim of the Group is to offer the entire range of Pietro Fiorentini pressure regulators and flow meters ready and certified for use with up to 20% hydrogen. As well, the ball valves by the subsidiary TIV Valves are already suitable for use with mixtures up to 20%. In particular, the trunnion range covers a dimensional range from 1" to 48" and is designed according to API 6D specification.
Meanwhile, the Research and Development Department is studying and testing new hydrogen full products, 100% compatible with this fundamental element.