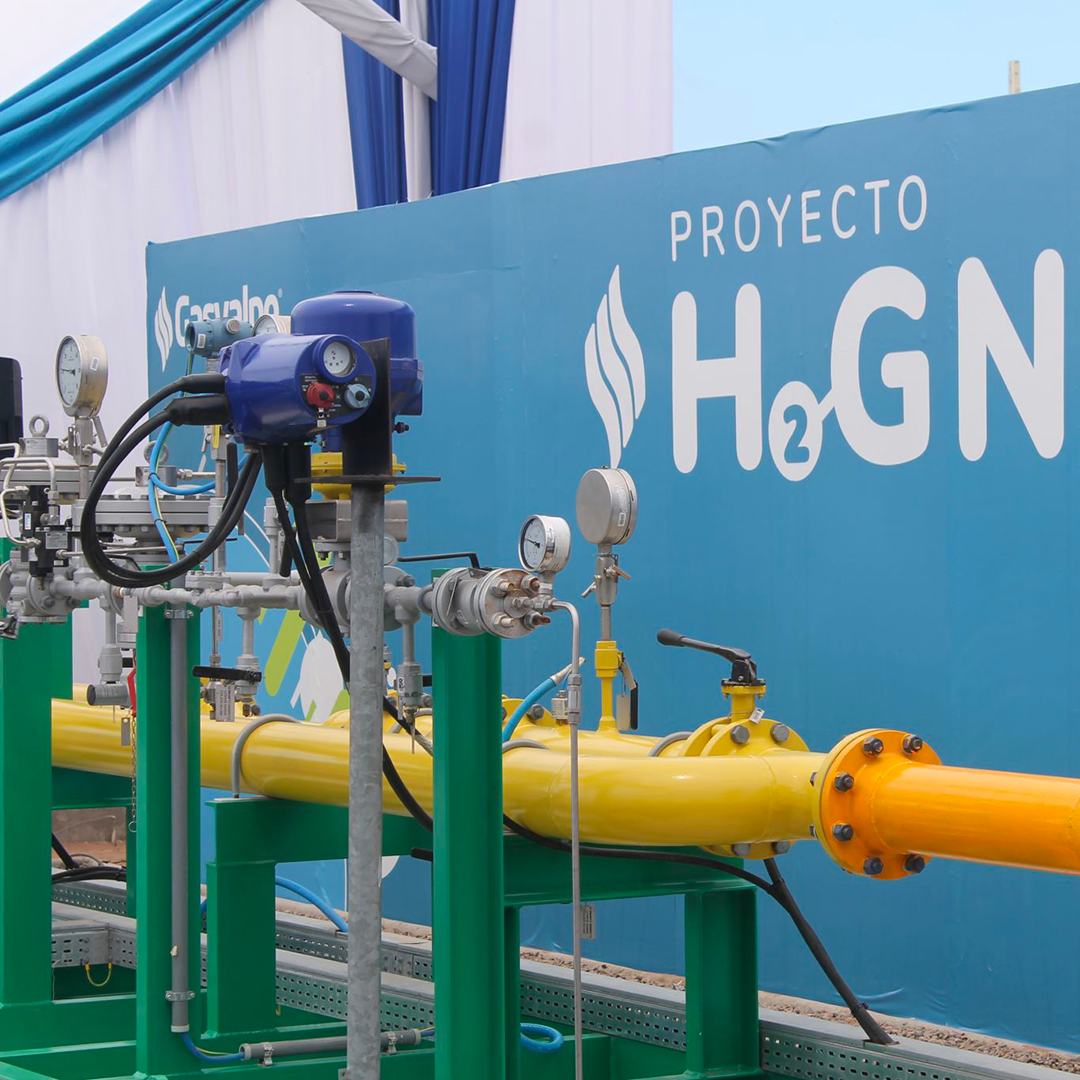 Inaugurated the first hydrogen blending station by Pietro Fiorentini
10 January 2023 - Solutions
On the 15th of December 2022, the first hydrogen blending station built and installed by Pietro Fiorentini was officially inaugurated. Commissioned by Gasvalpo, the oldest gas distribution company of Chile and one of the most important in South America, the station is part of a plant that produces and injects green hydrogen into the natural gas distribution networks of the Coquimbo region, reaching more than 2,000 homes.
Thanks to the hydrogen blending stations by Pietro Fiorentini, natural gas from local distribution networks can be mixed with up to 20% hydrogen. Within these plants, the green hydrogen (i.e. produced from renewable sources) undergoes a reduction treatment – using special Reflux 819 for hydrogen applications – until it reaches the correct mixing pressure to be injected into the network through PLC-controlled control valves, programmable control systems that allow the selection of the percentage of hydrogen to inject (from 0 to 20% with incremental steps of 1%).
For the development of the H2GN, the pilot project by Gasvalpo to reduce carbon dioxide emissions generated by the use of gas in the domestic sector (e.g. for heating and cooking), we have been at the side of the Chilean distribution company once again, following a partnership that for years has seen the supply of a wide range of products, including high and medium pressure regulators and residential and commercial meters.
The station is one of the solutions at the service of renewables by Pietro Fiorentini. Regarding the hydrogen sector, the Group is now committed to taking a leading role through products and technologies that enable traditional infrastructures to receive increasing percentages of this energy vector.